Savant Controller RS422/RS482/RS232 Port Pinouts
RJ45 Plug Pinouts
Pin 6 Jumper Select for RS-232 or RS-422
Important RS-232/422/485 Wiring Notes
! If you are using RJ-45 to DB-9 adapters not supplied by Savant be sure not to terminate any wires required for communication/control within the adapter. Cut all unused wires to prevent the wires from shorting against each other.

! Ensure that all wires required for communication/control are not terminated in the connector. Also, ensure that these unused wires are not shorting to each other, as they are still terminated in the RJ-45 connector on the controller side.
Wiring RS-232 and RS-422 Connector Converters
If installers need to wire RJ45 to DB-9 connector converters that are specific to either RS-232 or RS-422 protocols, but not both in the same connector, review the following: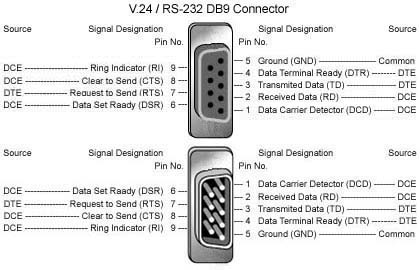 RJ45 to DB-9 Connector Converter Pinouts (RS-232)
When RS-232 supports Request to Send/Clear to Send (RTS/CTS) signaling, only use the pins that are asterisked * for the pinout configuration. Refer to the table below.
RJ45 to DB-9 Connector Converter Pinouts (Null RS-232)